Foxtrot Platoon Insignia
General
Foxtrot Reconnaissance Platoon is an ONI sanctioned and controlled Marine Special Forces Unit operating on board the stealth destroyer UNSC Naginata. This platoon is tasked with duties ranging from Special Reconnaissance, Direct Action Raids, Counter Insurgency, HVT Rescue and/or Assassination and to an extent, espionage. The majority of the platoon is made up of Marine Force Reconnaissance Personnel whose brutal and all encompassing training rivals that of an ODST. Despite being an exclusive Marine Division asset, the marines assigned to Fox Platoon are specifically chosen by Commander Sakamato, who commands the Naginata and is the Commander of ONI Task Force 44. The rest of the platoon is made up of ODSTs whose training and equipment are well suited to an assignment such as this one. ODSTs, while more or less are equivalent to the Recon Marines in the platoon are responsible for training new members in the operation of SOEIVs, making the entire platoon capable of drop pod insertion.

The Marines of Fox Platoon are often assigned to extremely dangerous missions with tier 1 assets being their objective. It is for this reason that the marines are given the highest equipment priority, having access to not only the arsenal of the Naginata but of any garrison or post they may come across. Each marine is trained in a specialization that makes them a critical member of the team. Though much of their actions are unknown to the general public, these marines have and will conduct the highest priority of mission and truly give the UNSC a group of heroes to rely on.
Equipment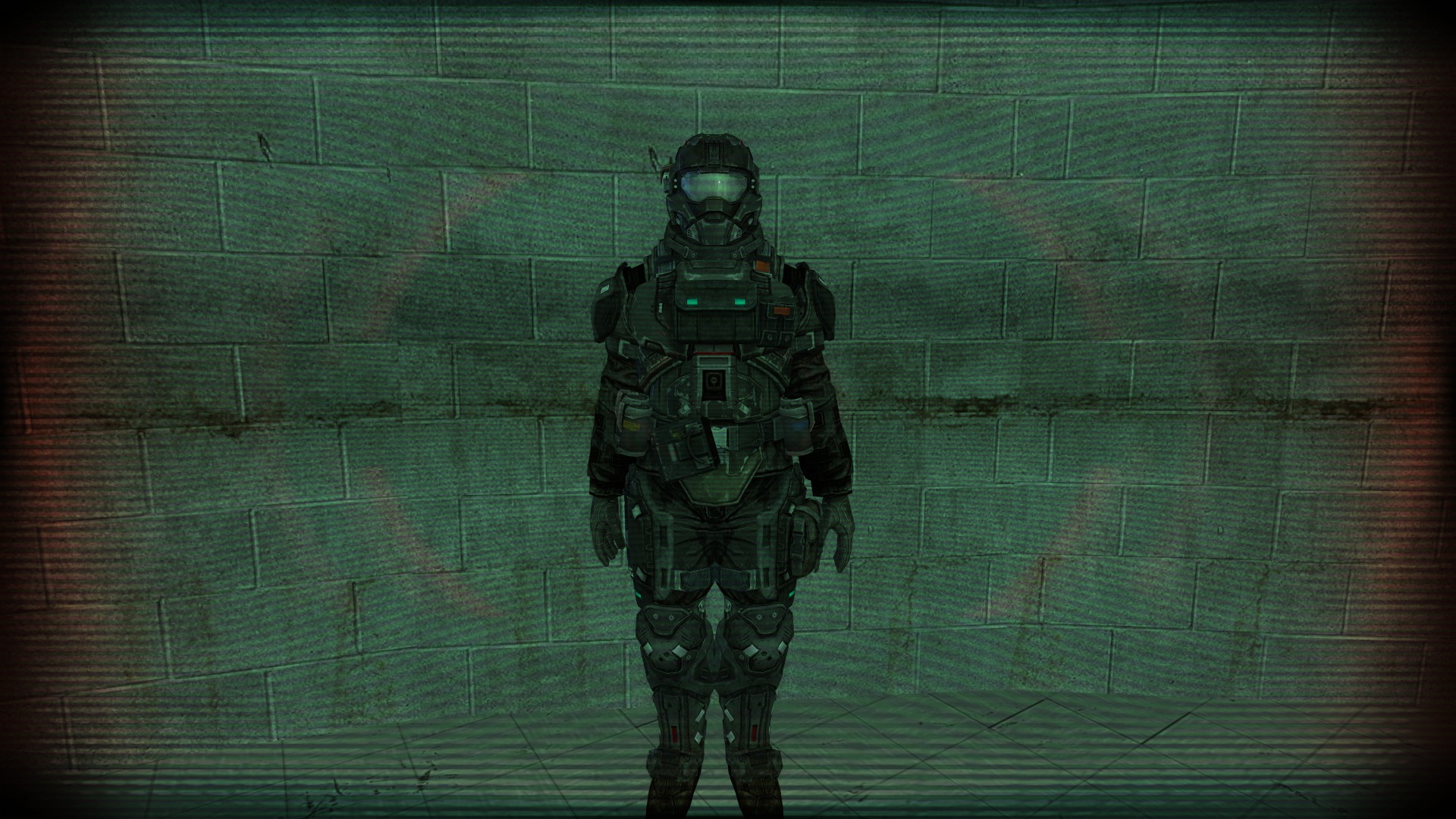 The M52E BDU/RCH252 HelmetThe M52E BDU was originally being developed and tested by Misriah Armories on the planet Yoldim as a new armor for ONI Field Recon Agents. However, the facility was raided by a Covenant Strike Force. The Force was stopped by Fox Platoon but the researchers were all killed. Soon after every available BDU on the facility was acquired and authorized to use by Fox Platoon. BDU Features a mount for the reinforced ODST chest piece and the most prominent feature, the Commando Helmet. Like the ODST helmet, this helmet is a derivative of tech that was originally designed for MJOLNIR armor. Downgraded, it's the ultimate command to soldier device, perfect for reconnaissance elements. Each helmet has uplinks to the B-Net, VISR, built in comms and a direct feed to command. Best FOV from its faceplate and of course better protection than even an ODST helmet.
Last edited by Vasiil on Thu Jan 03, 2019 11:57 pm; edited 2 times in total
Owner




Posts

: 229


Join date

: 2018-01-19



Owner




Posts

: 229


Join date

: 2018-01-19




---
Permissions in this forum:
You
cannot
reply to topics in this forum