Facebook               Search...                        Messages(3) Friend Requests(2) Notifications(47)
Sam Salgado
2h
Sam Salgado
You know that the patriarchy is real when your nightmares are suddenly all based around evil men.
72 likesRead 42 other comments...Sam Salgado
I'm totally fine with your statement,
Ryan Klein,
 because you're publically displaying your sexism and misogyny. It's more embarassing for you than you claim this status to be for me.
Ryan Klein
 I literally just sent you seven links that all say the patriarchy doesn't exist
Caitlyn White
 please shut up sam
Sam Salgado
was at Times Square yesterday at 12pm.
A photo of me protesting with other college students at the most recent Republican summit!
32 likesRead 4 other comments...Colleen Whittaker
 College students? I thought you dropped out of high school.             
Sam Salgado
Colleen Whittaker
 I did, but if I stayed in school, I'd be a college sophomore right now. Also, I think
             I have similar problems as the average college student (financial, identity, etc.), so socially, I am a college student.             
Colleen Whittaker liked this.Sam Salgado --
is feeling violated.
I can't wait until I move out. I can relate to this so much.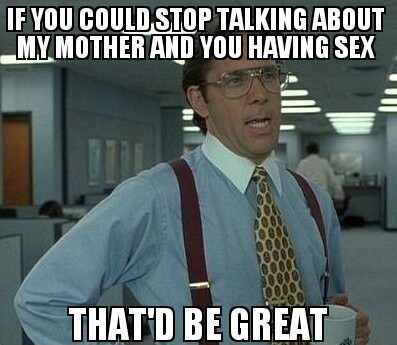 38 likesRead 2 other comments...Tony Brown
Sam Salgado
 stepchildren unite!!!!             
Sam Salgado
Tony Brown
 lov u
Load more...



Posts

: 37


Join date

: 2018-01-14




---
Permissions in this forum:
You
cannot
reply to topics in this forum