ANDROMEDA INITIATIVE
Select File...
>...
>...
>...
> 'Whitaker'
:: 'Whitaker' Selected.
Loading Dossier File.
Loading...
Loading...
Personnel Identification Information.
Personnel Identification Image: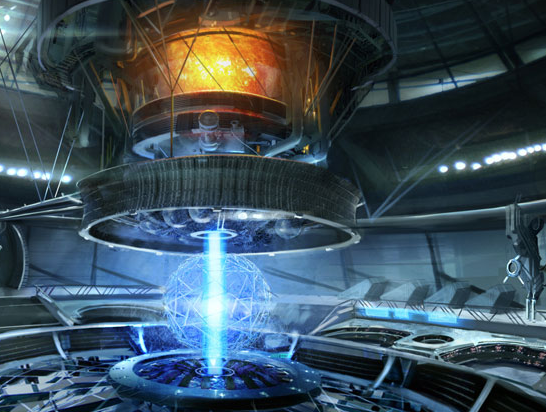 Whitaker's AI Core aboard Ark HyperionName:
Whitaker
Aliases:
Bot, Robit
Gender:
Male Programming
Species:
Quantum Blue-Box AI and Neural Lattice Hybrid
Andromeda Initiative ID:
46826-90210-WT
Core Appearance:
Whitaker's AI Core takes up a large room aboard Ark Hyperion, closely networked with SAM. Whitaker communicates with Pathfinder Allen and the Cannae via quantum entanglement. Both SAM's and Whitaker's cores can be ejected and function on their own in space if the need should arise.
Platform Appearance:
Whitaker inhabits a heavily modified LOKI mech (designated 'LOCUST') as his mobile platform. It has a black, and dark blue color scheme.
Vocal Sample:
Samuels as portrayed by Anthony Howell in Alien Isolation
___________________________
Personnel Information.
Assignment:
Shipboard AI, IPV Cannae
Operational Status:
Active Duty
Abilities:
Incinerate, Overload, Cryo Blast, Repair Matrix
Miscellaneous:
While Whitaker is fully self-aware and sentient, it possesses little to no emotional capacity, its vocal inflection being simulated.
___________________________
Organization Relationships.
Faction Allegiance:
Andromeda Initiative, Pathfinder Allen, Cannae Crew
Hostile Factions:
Any combatants against the crew of the Cannae, Pathfinder Allen, or the Initiative
Event Team Leader




Posts

: 79


Join date

: 2018-01-12


Age

: 17


Location

: San Antonio, Texas




---
Permissions in this forum:
You
cannot
reply to topics in this forum